More About Ust
At FoodHub Africa and Spices Ltd we have one purpose, to make you more successful.
We produce high quality delicious food and cater for many occasions and events - from weddings, businesses to Schools. We always aim to deliver outstanding service and the high standards our customers have come to expect from us, this is achieved by employing a highly talented team with great culinary and hospitality skills.
We perfected ourselves in creating an artistic, elegant, memorable yet practical spread of dishes to be relished by both the eye and the palate. A gastronomical experience. We settle only for the best. With great values, all our menus are of our pride.
Quality means doing it right even when no one is looking.
FoodHub Africa and Spices Ltd offers quality commitment, leadership capability, quality culture and goals in becoming the best.
We are restless in our aim to improve things for the better. We work closely with our suppliers to develop high quality and innovative products that are to our customers' needs and requirements.
We operate rigorous quality management systems on a precautionary principle, supported by a range of on-site audits and product testing.
All Season Foods adheres to a robust catering quality assurance plan to ensure that all hygiene, halal, security and catering operational practices satisfy given requirements.
How do we maintain quality?
Regular checks, audits and assessments for continuous improvement.
Analysing all feedback and communication received through all relevant departments.
Change – Ensuring end user recommendations are taken into consideration
Trending – For operational impact with management from related areas of the businesss
Private Functions
From birthday parties to weddings, anniversaries to ethnic celebrations, our team is sure to guide you through the food selection, concept that meets your requirements and budget. Every detail will be taken care of, thus making your event a memorable one for yourself and the guests. Our services extend to:
Table settings,
Wedding planning,
Wedding stage setting,
On-site preparation, and
Full managed catering service.
Corporate Functions
Planning closely with an eye for details, we at All Season Foods will formulate food selection and innovative concepts to suit the corporate objectives and event requirements to make sure the event is an excellent one. We always aim to amazing all our clients with our delicious food and outstanding customer service. Our corporate services include:
Event catering,
Canteen preparation,
School meals, and
Managed catering services.
Esther Akinduro
Managing Director
Leading the management team, Esther is responsible for the continued growth of All Food Hub network of operations in the provision of catering services to all its clients.
She has been a key member of the management team for over a decade and has overseen the posting of profits in every year of his service.
With extensive experience of large scale catering operations management, she has an unwavering reputation and with her strong sales and marketing skills, she has grown the business over the years.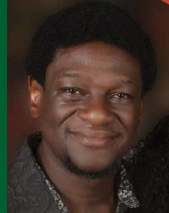 Tolu Akinduro
Operations Manager
He leads All Food hub catering division, which encompasses the full range of food services: wedding catering, corporate event food and beverage, and school meal operations. Originally trained as an Cook in the United Kingdom, Helal has 13 years of experience in the catering industry.